Description
-
Raises the steel pivot cages of the Mad-Ramps upward 2" to allow extra clearance when loading lower sitting machines such as golf carts. Recommended for golf carts with 10" or 11"diameter wheels and no lift kit.
*Golf carts with stock 8" diameter wheels and no lift kit may interfere with the pickups tailgate.
Description
MAD-RAMPS MR0108 Golf Cart Riser Kit
Additional information
| | |
| --- | --- |
| Weight | 26 lbs |
| Dimensions | 30 × 16 × 6 in |
Why MAD-RAMPS is the Superior Alternative

No Trailer Needed
Trailers are difficult to store and they may limit where you can travel, and require maintenance and licensing.
More Reliable
With MAD-RAMPS there is no more guessing if the ramps are the right width apart or if they will slide out.
Maintenance Free
MAD-RAMPS provides an affordable, maintenance-free way to transport your ATV or UTV in the bed of your truck.
No Limits
Without a trailer to hold you back, you can drive out to the remote destinations that are off the beaten path.
Leave the Trailer and Go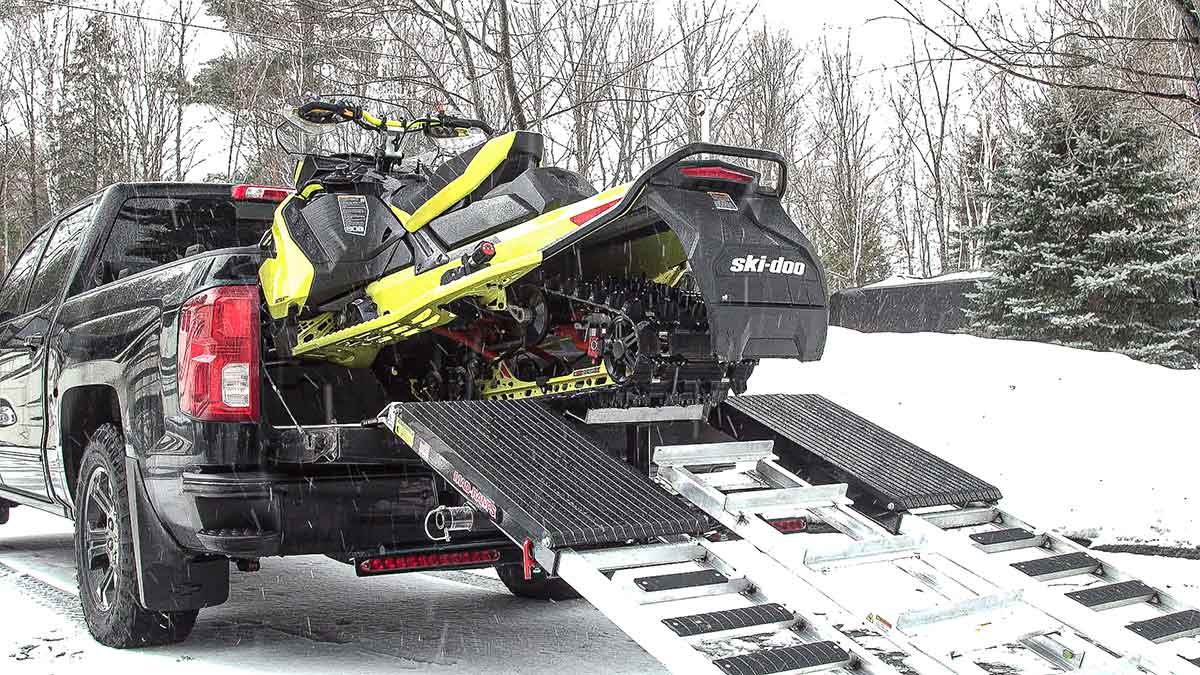 | Feature | ATV/UTV Trailers | |
| --- | --- | --- |
| Licensing, registration, & insurance | Yes | No |
| Ongoing maintenance | Yes | No |
| Parking & storage | Yes | No |
| Terrain limitations | Yes | No |
Customer Reviews
Today, the MAD-RAMPS Pivoting Ramp System is revolutionizing the way ATV, UTV, and Snowmobile riders load, unload, and transport their machines.


"I haul my Kawasaki Mule everywhere for rural land sales and there is simply no safer or easier way to put a small UTV in the back of a half ton truck. In the mud or in the dark its the same safe and simple procedure. If you are looking for an alternative to trailering, look no further."
Cody C. from Kansas
Does Your Truck Pass the Test?
Enter the measurements of your truck bed & ATV/UTV using the Mad-Ramps calculator to see if the Mad-Ramps loading system is the right fit for you! First, you will want to enter the length and width of your truck bed. Next, you need to enter the length, width, and weight of your ATV/UTV. Lastly, the calculator will tell you whether or not your truck and ATV/UTV are compatible with MAD-RAMPS loading system!
$249.00
Golf Cart Riser Kit – MR0108